Feline veterinary care since 1989.
Central Cat Hospital is a cat-only, veterinary clinic located in London, Ontario. We offer medical and surgical care to felines, young and old! From kitten's first check up to senior wellness exams, we're here for the life of your furry family member.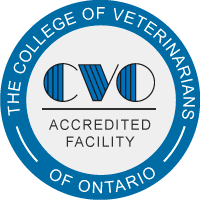 We specialize in cats and offer tailored vaccines, kitten health plans, dental surgery, behavioural consults, x-rays, blood analysis, spays, neuters, grooming, cat food and cat supplies. We even offer a cat boarding service through our Cat Hotel.
Our site is filled with useful information about our clinic, staff, services and cat health. Please have a look around and don't hesitate to contact us with any of your feline health-related questions.
We look forward to hearing from you!
Dr. Dorothy Cheung