Dr. Cheung graduated from the Ontario Veterinary College (OVC) in 1997 and began working at Central Cat Hospital in June 2001. She has always felt a special affinity for cats, and here at Central Cat Hospital, she has been privileged to be able to hone and focus her skills on her favourite species.
She was inspired to become a feline specialist by her late beloved calico cat, Ginny. Dr. Cheung rescued Ginny from the animal shelter in Oakville in 1996 before graduating from OVC, and they were inseparable until the end. Ginny passed away at age 18 in October, 2010.
Dr. Cheung now shares her home with Floyd, who was rescued by a kind samaritan in early 2014. He was in rough shape when he first came to us with a severe eye injury and several wounds, but our team nursed him back to full health. Dr. Cheung's more recent addition is a gorgeous calico tabby kitten named Fiona who was also a rescue. In addition to being absolutely adorable, she's also a very sweet natured girl.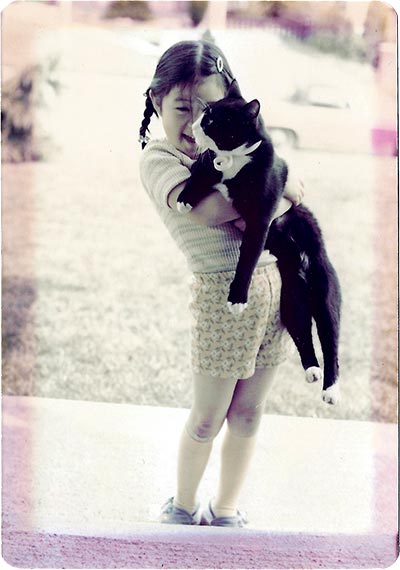 Dr. Cheung is licensed by the College of Veterinarians of Ontario and regularly attends veterinary conferences and symposiums nationwide as a part of her ongoing education in feline health. She is also a member of the AAFP (American Association of Feline Practitioners) and OVMA (Ontario Veterinary Medical Association).
To see a full list of conferences and symposiums Dr. Cheung has attended, please Click Here
AAFP (American Associate of Feline Practitioners) Certified Feline Advocate